Keynote Presentations
Thursday, June 4, 2015
9:00 am – 10:00 am

A Plethora of System Responses to Intimate Partner Violence: Have Our Good Intentions Helped Abused Women and Children?
By Leslie M. Tutty, Ph.D.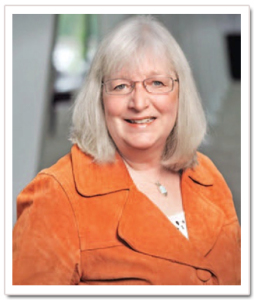 Given the now widespread acknowledgement that intimate partner violence is a serious and significant issue in Canada, what have we as a country accomplished and have there been unintended consequences to the policies and practices we have implemented in our efforts to help? Although many of us are attending this conference because of the work we do with individual women, men and children, we all need to understand the services and legislation currently in place, as well as potential minefields. This presentation provides an overview and report card of the Canadian system responses to intimate partner violence, reviewing VAW shelters, the criminal justice response (courts, family law, police), medical, legislative and child welfare responses. Finally we ask how poverty, homelessness, sexism, racism and the intersections of these pervasive issues impact our clients in our day-to-day work with them? What do abused women tell us is working and what issues remain contentious, leaving them in danger of continued violence?
Dr. Leslie Tutty is a professor emerita with the Faculty of Social Work at the University of Calgary where she taught courses in both clinical social work methods and research.  Over the past twenty-five years, her research focused on policies, prevention programs and services for intimate partner violence and child abuse including a number of evaluations of shelter and post-shelter programs for abused women, support groups for abused women, treatment for adult and child victims of sexual abuse and groups for men who abuse their partners.  Homelessness, specialized DV courts, and provincial DV legislation are recent interests. She has authored or co-authored four books, over 45 peer-reviewed journal articles, 90 research reports and 58 book chapters.  From 1999 to 2011, Leslie served as the Academic Research Co-ordinator of RESOLVE Alberta, a tri-provincial research institute on family violence.
3:30 pm – 4:30 pm
Have we got it right? Working with men who use violence against women and children
By Tim Kelly, HBSW, RSW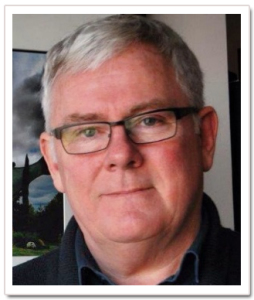 The response of our social service and criminal justice system to men's violence against women is based on the premise that men must be held responsible for their actions.  In our attempts to hold men responsible, have we failed to acknowledge the unintended consequences of our interventions or lack of intervention?  Have we created a broad systemic response to domestic violence that largely excludes the perpetrators of violence in the solution?  Does this oversight heighten the very risk that we are trying to prevent?
This presentation will focus on the assumptions and beliefs that we hold about men who are abusive towards their intimate partners and how those assumptions have informed our attempts to keep women and children safe.  I will discuss the research and program developments that Changing Ways has been involved in over the past decade which illustrates the needs of the men we work with, how to focus on those factors which create risk and strategies to shift this deeply entrenched paradigm while maintaining a commitment to a gendered analysis.
Tim Kelly, HBSW RSW is the Executive Director of Changing Ways, a regional program for men who abuse women in Southwestern, Ontario, Canada. He has spoken nationally and internationally on issues related to men's violence against women and children, including accountability and the collective role men play in ending violence and community collaborations.   He has focused much of his efforts in organizing campaigns, challenging men to take responsibility for men's violence against women and children.
His clinical interest is in working with maltreating fathers and has been involved in the development of an intervention program which focuses on abusive fathers called "Caring Dad's:  Helping Fathers Value Their Children."  He has conducted numerous presentation, workshops and training seminars examining strategies for working with high risk fathers.
Currently, his work with high risk domestic violence offenders has lead him to partner on a project in London Ontario developing a standardized dynamic risk strategy for monitoring changing risk posed by men who abuse their partners.
Thursday, June 4, 2015 – 6:30 – 8:30 pm
A Better Man – A Panel on the Documentary Film
-Attiya Khan, Lawrence Jackman, Christine Kleckner and Tod Augusta-Scott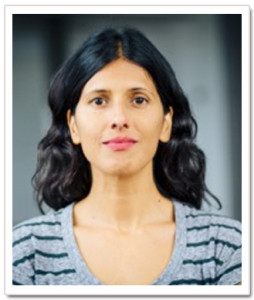 Executive Producer: Sarah Polly
Directors: Attiya Khan & Larry Jackman
Producer: Christine Kleckner
Join us for wine and cheese at 6:30 with a panel presentation at 7:15 on a documentary film project aimed at ending men's violence against women. Following a crowd-funding campaign that garnered international attention, the documentary is currently in production. Supporters of the project include Feist, Margaret Atwood, Owen Pallett, Sloan, The White Ribbon Campaign, the YWCA, and many others.  Visit the website to view the initial trailer, read the endorsements and learn more about the project: https://www.indiegogo.com/projects/a-better-man. The film will be pitching the project at the International Pitch Forum at Hot Docs in April, with the goal of securing funds and attracting interest from broadcasters worldwide. The presentation will include preliminary segments of the new documentary.
A Better Man will highlight efforts to end men's violence against women that focus on helping men who have used violence. Co-director, Attiya Khan, brings a unique and empathetic perspective by filming conversations between herself and her ex-partner who physically abused her for two years, when they were teenagers, over 22 years ago. The crew and subject experts will talk about how the film came about, the challenges they have had so far, what they are learning throughout the process, and what they hope the film will ultimately achieve.
Confirmed panelist include Attiya Khan, Lawrence Jackman, Christine Kleckner and Tod Augusta-Scott
Friday, June 5, 2015
9:00 am – 10:00 am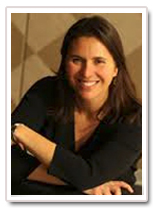 Restorative Justice and Domestic Violence: Exploring the Possibilities
By Leigh Goodmark
There is substantial evidence that the strong state regulation of intimate partner abuse through the criminal justice system has had little or no impact on rates of domestic violence. This session will consider whether restorative justice might provide us with different options for addressing such abuse. Restorative justice would engage those most affected by intimate partner abuse, paying particular attention to the needs of people subjected to abuse, their abusers, and their communities. A focus on abusers is an essential component of this work, given the evidence that suggests that abusers are more likely to curb their behavior when they are treated fairly and with dignity by state systems. Restorative justice might also create space for the introduction of accountability mechanisms outside of the criminal justice system, a system which, even if improved, still fails to provide a viable option for some people subjected to abuse. Accountability mechanisms could include community justice forums employing a wide variety of approaches, sensitive both to the community and cultural contexts in which they are found and to the founded concerns of advocates about the safety and efficacy of such measures. The talk will imagine an alternative community based system and raise a number of questions about taking such an approach.
Leigh Goodmark is a Professor of Law at the University of Maryland Frances King Carey School of Law.  Professor Goodmark directs the Gender Violence Clinic, a clinic providing direct representation in matters involving intimate partner abuse, sexual assault, trafficking, and other cases involving gender violence.  Professor Goodmark's scholarship focuses on domestic violence; her book, A Troubled Marriage: Domestic Violence and the Legal System, was released in 2012 by New York University Press and named a CHOICE Outstanding Academic Title of 2012.  Her work on domestic violence has appeared in numerous journals and law reviews, including Violence Against Women, the Harvard Civil Rights-Civil Liberties Law Review, and the Yale Journal on Law and Feminism. From 2003 to 2014, Professor Goodmark was on the faculty at the University of Baltimore School of Law, where she served as Director of Clinical Education and Co-director of the Center on Applied Feminism.  From 2000 to 2003, Professor Goodmark was the Director of the Children and Domestic Violence Project at the American Bar Association Center on Children and the Law.  Before joining the Center on Children and the Law, Professor Goodmark represented battered women and children in the District of Columbia in custody, visitation, child support, restraining order, and other civil matters.  Professor Goodmark is a graduate of Yale University and Stanford Law School.
Justice from the Victim's Perspective
3:30 pm – 4:30 pm
By Judith Lewis Herman, M.D.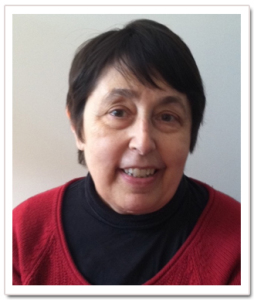 In the course of their recovery, victims of sexual and domestic violence confront the most basic questions about the meaning of justice: How can the truth be made known?  How should offenders be held accountable?  What is appropriate punishment?  Can the harm be repaired, and if so, what would be required to repair it?  How can victims and offenders go on living in the same community?  Is reconciliation possible?  For this category of crime, such questions are particularly complicated, because most offenders are well known to their victims.  They are often admired and respected members of their communities.   Sometimes they are beloved, even by their victims.
The standard procedures of criminal and civil law are poorly designed to provide a remedy for crimes that are both so widespread and so often socially condoned.   The victim's vision of justice is nowhere represented in the conventional legal system.  In this live video lecture, we will consider what the victim's vision of justice might be.
Judith Lewis Herman M.D. is Clinical Professor of Psychiatry at Harvard Medical School and Director of Training at the Victims of Violence Program at The Cambridge Health Alliance, Cambridge, MA.  Dr. Herman received her medical degree at Harvard Medical School and her training in general and community psychiatry at Boston University Medical Center.  She is the author of two award-winning books:  Father-Daughter Incest (Harvard University Press, 1981), and Trauma and Recovery (Basic Books, 1992), and co-author of The Trauma Recovery Group: A Guide for Practitioners (Guilford 2011).   She has lectured and written widely on the subject of sexual and domestic violence.   She is the recipient of the Lifetime Achievement Awards from the International Society for Traumatic Stress Studies (1996) and the Trauma Psychology division of the American Psychological Association (2011).  In 2007 she was named a Distinguished Life Fellow of the American Psychiatric Association.